feel good about your bread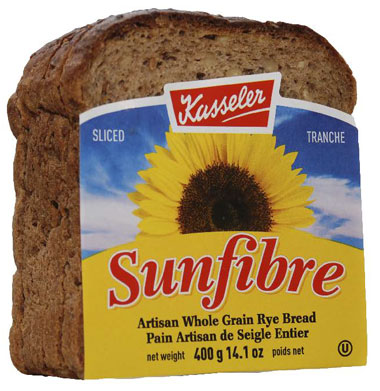 Sunflower seeds are natures little health boost, with vitamin E – the body's primary fat-soluble antioxidant – and magnesium and selenium. We have packed our delicious multigrain Sunfibre rye bread with lots of sunflower seeds. Made from a whole grain rye and whole grain wheat mix, we add whole grain rice and sunflower seeds to create a mild, nutty tasting treat. Tastes great toasted! More than 33 grams of whole grains per 50 gram serving.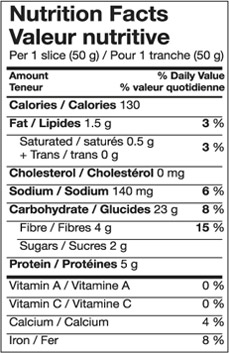 Ingredients: Unbleached Wheat Flour, Filted Water, Coarse Rye, Rye Flour, Rice, Sunflower Seeds, Flaxseeds, Oat Bran, Guar Gum, Malted Barley Flour, Sea Salt, Yeast, Caramel Colour, Oat Flakes Sunflower Oil, Psyllium, Sourdough Culture.
May Contain Traces Of Tree Nuts.