feel good about your bread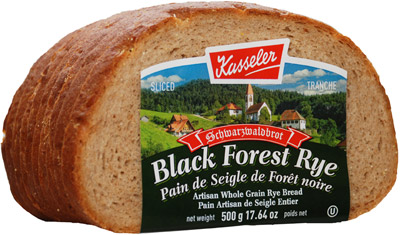 The Schwarzwald Black Forest region in southern Germany is famous for its colourful costumes and its cuckoo clocks. But it is also famous for its double crust Schwarzwaldbrot light rye breads, perfect for traditional sandwiches with Black Forest Schinken (ham) and Emmental or Gruyere cheeses. The Black Forest Rye goes into the oven at high temperature, which is quickly lowered, to give this bread its rich, dark double crust. This mild tasting rye is hand-made in small batches with a whole grain wheat and whole grain rye mix. More than 19 grams of whole grains per 45 gram serving.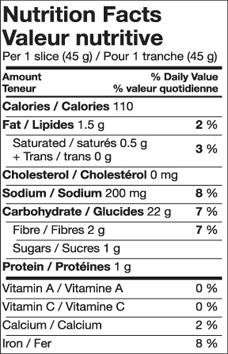 Ingredients: Unbleached Wheat Flour, Rye Flour, Filtered Water, Sea Salt, Sunflower Oil, Guar Gum, Yeast, Ground Caraway Seed, Sourdough Culture, Corn Meal.
May Contain Traces Of Tree Nuts.