feel good about your bread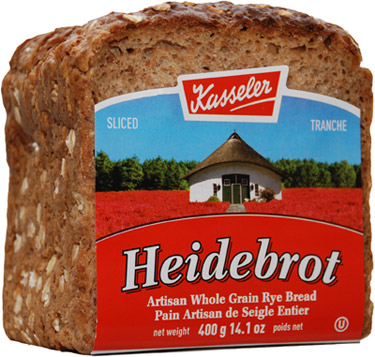 The Luneburger Heide (Luneburg Heath) located in central Germany is renowned for its vast fields of red heather flowers.From this region comes this farmhouse inspired recipe for this aromatic,lighter sourdough whole grain rye and whole grain wheat bread, topped with oat flakes. Heidebrot is wonderful with Edam or Gouda cheese, as well as with prosciutto or Schinken. More than 21 grams of whole grains per 50 gram serving.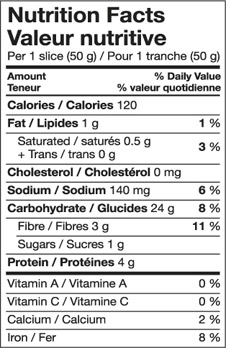 Ingredients: Unbleached Wheat Flour, Filtered Water, Rye Flour, Rye Meal,  Sea Salt, Oat Flakes, Guar Gum, Yeast, Sourdough Culture.
May Contain Traces Of Tree Nuts.