feel good about your bread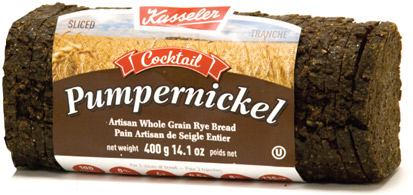 Made using the same recipe as the Pumpernickel 250g, this hearty, dark rich tasting bread is made in smaller slices to be used for hors d'oeuvres any time of the year. It is steam baked for 17 hours in the true Westphalian tradition, making it a perfect accompaniment for delicacies such as smoked salmon and fine cheeses. It is our most popular bread. 40 grams of whole grains per 60 gram serving.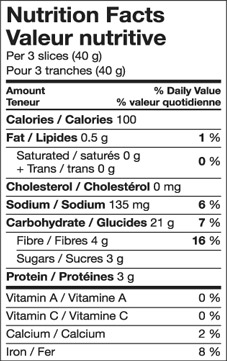 Ingredients: Rye Meal, Rye Flour, Rye, Filtered Water, Raw Cane Sugar, Sea Salt, Yeast, Sourdough Culture.
May Contain Traces Of Tree Nuts.